GAUDETE SUNDAY:
Designated by Holy Father, St. John Paul II as "Bambino Sunday" when he urged all families to bring the little "Christ child" from their home nativity scenes for a special blessing. The Child should be wrapped in white Christmas paper or tissue to symbolize the swaddling cloths, and unwrapped on Christmas morning. Ideally with the Christmas Candle burning at the side of the Crib scene. Attend, that this special blessing will be in the home.
AN OPPORTUNITY FOR FURTHER REJOICING AND ACKNOWLEDGEMENT OF SERVICE
This Gaudete Sunday we congratulate Peter Thompson who has completed over 50 years of service on the Sanctuary and has been awarded the Gold Medal of the Guild of St. Stephen. Inscribed with his own name and the date upon it, we share this award on behalf of the Archconfraternity of St. Stephen under the patronage of Cardinal Nichols. Peter gives a tremendous example of dedicated service on the Sanctuary of the Lord to all of us and we unite together in heartfelt congratulations for this well deserved honour from Westminster.
Well done Peter.
PARISH OFFICE:
Please note the Parish Office will be closed from Friday (midday) on 22nd December and will reopen on Wednesday, 3rd January. Our thanks to all who support in the Office and have a well earned rest with joy among your families.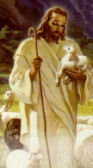 FEASTS:
17th-24th December
Octave of the Great "O" Anthems
BEREAVEMENT:
Mary Fitzpatrick RIP. Our grateful thanks for Mary Fitzpatrick's life among us in our parish family, will be expressed in her funeral rites due to take place in the Church next week. We receive Mary's funeral cortege on Wednesday evening, 27th December at 4.30 p.m. for Requiem Mass on Thursday, 28th December at 10.45 a.m. prior to interment with her husband at Redhill Cemetery. Note change of advertised Mass time on that day.
TANNENBAUM FESTIVAL:
Thank you. Our very sincere thanks indeed to all of our benefactors who have presented, with time, talent and their support, so wonderfully the Christmas (Tannenbaum) Trees throughout the Church and Centre for our Festival. This will run throughout Christmastide until 5th January, 2018 when voting closes. Please use the voting papers as you enjoy the entrants.
APPRECIATION:
A special word of thanks to the marvellous Lady (and Ray) who prepared the Parish Centre for Secret Santa with Festive decoration and the ladies who ensured all who came had a excellent luncheon; indulged in Mulled Wine and Gaelic Coffee and enjoyed being together. Our thanks to Santa Claus who came for the occasion and his little helpers; our thanks to the benefactor of all the foods; the chef (2 stars in the Michelin) and the benefactor of all the presents; our thanks also to the brothers for organizing the children's games and entertainment between the children's entertainer; and to those who served at stalls. All in all a wonderful occasion of pre-Christmas merriment and a joy for all to share. You will be pleased to know that as a result last week, Secret Santa banked £2,200 (and still rising with subsequent sales and your visit this weekend to Mini Fair Stall) for the building fund. Thank you indeed for this tremendous support.
THANK YOU:
Expressed to our Parish Choir; diligent in practise each Tuesday evening at 7.00 p.m. (If you wish further information, pop along and enjoy singing with them between 7 & 8.30 p.m.) they have once again beautifully led our Parish Carol Service. Congratulations to them and our Director of Music, Mr Robert O'Farrell for their achievement. Further details from Robert O'Farrell or Jeanne Charly (see newsletter).
CONFIRMATION CANDIDATES:
Please meet with Joe Hopkins and the team of Catechists on Saturday, 6th January (Epiphany weekend) at 1.00 p.m. in the Marian Hall to prepare your liturgy of enrolment for the Confirmation Program. We remind ourselves that if we are serious about preparing for this Sacrament, we need to show the commitment to the Lord of Holy Mass with the Universal Church each Sunday. It is still the Commandment of the Church to keep Sunday holy, by attending Holy Mass with the Catholic Community. No excuses!!!
WEDNESDAY PRAYER GROUP
Meets next Wednesday, 20th December from 2.00-3.00 p.m. Further information and requests for prayer can be obtained from Ann or Jane (see newsletter)
RED MISSIO BOXES
Please place them in the container provided in the Sacristy. Your boxes will be ready to collect the following week from the narthex. Mark, our coordinator advises this year the collection amounts to £662.58. Thank you indeed.
PILGRIMAGES
to Lisieux, March 9th-12th Full Board £300 sharing, £220 single with en suite, Also to Lourdes & Nevers, June 9th to June 16th. £550 full board. Contact Fr. John McCay at the Church of the Holy Spirit and See Posters for details.
EMMANUEL HOUSE:
Please note our SVP monthly collection needing clothing (socks/gloves/scarves/ beanie hats and food will take place between 18th & 21st December. Mince Pies by tradition are also collected and more than welcome. Please do support the SVP with this once again this year as we support Emmanuel House.
FAITH FORMATION FOR ADULTS:
We are now closed for the Christmas recess. Faith Formation will reopen on Thursday, 4th January. We wish you all a joy filled Christmas and a blessed New Year. Cheryl Broodryk. For further details contact Cheryl Broodryk on cheryl08@virginmedia.com for further details.
PARISH CENTRE:
Gradual improvement of our facilities will ensure that we are able to continue to offer a first class service to all users. We are seeking estimates for light bulb renewals, both internally and externally. The height of the Marian Hall requires professionals to change a light bulb with the use of a mobile tower to achieve this. Our very sincere thanks to our benefactors who have given so much to develop the Centre Office, which when it comes on stream, will allow for a professional approach to servicing the needs of the Centre.
Please note
we have had a recent fire inspection, and with the constant attention given to all requirements by ourselves as a parish, a Fire Safety Certificate is promised to be issued when due in the New Year. Thank you to all for your diligence in ensuring these high standards.
PARISH SPIRITUAL RETAIL OUTLET:
(Repository) Our First Sacrament Children will now be at the stage where we see parents leading them in the prayer of the Mass. Well remembered are our teachers and parents of old, whose finger guided us in our childhood across the pages of the missal to support our following of the Holy Mass, made even more simple by the use of the vernacular today. Parents please speak with Maria Godfrey about the purchase of a suitable Missal to assist your children in following and beginning to really participate in Holy Mass. Thank you.
GOOD SHEPHERD YOUNG MEN:
We hope in the New Year to have a monthly meeting for the young men of our Parish (18-40 years) to offer a forum of meeting, discussion, prayer and friendship. It will focus on "Signposts; How to be a Catholic Man in the world today!" We urge young men to think of this and look out for the dates of involvement. Come along without commitment to see if this is for you.
The TRAIDCRAFT STALL
will be available this Sunday 17th December after the 10 a.m. Mass for your last minute Christmas gifts.
SITUATIONS VACANT: PLEASE ALWAYS CHECK THE NOTICE BOARDS FOR INFORMATION.
DIRECTOR OF YOUTH SERVICE: The Diocese seeks to appoint a professionally qualified Director of Youth Service who combines a deep personal commitment to their Catholic faith with a vibrant and enthusiastic passion for Catholic youth ministry and retreat provision among young people. This full-time post will be based at The Briars Youth Retreat Centre in Crich. For further information contact Teresa Clark bookings@ndcys.com
Closing date for all applications 3rd January.
PARISH ADMINISTRATION ASSISTANT: The Catholic Diocese of Nottingham seek to appoint an experienced and skilled individual to the role of Parish Admin Assistant in the Parish of Corpus Christi, Clifton & Our Lady & St. Patrick, the Meadows. Based at Corpus Christi (next to a tram stop!) this post is for 10 hours a week to be worked flexibly and would suit someone with experience in administration. Further details and an application form from Fr. Joe Wheat sacredheartcarlton@gmail.com.
The closing date for applications is the 5th January.
Please note: The Good Shepherd parish will advertise for similar in the New Year.
APPRECIATION:
Our very sincere thanks to the Thompson Brothers, Greengrocers and Purveyors of fine foods of Haydn Road, Sherwood, who have donated our major Christmas tree for the Sanctuary of the Church. Thank you gentlemen.
REVERENCE:
Please do remember also, that if we choose to receive the Body and Blood of the Lord in the hand, we should immediately and reverently consume the Sacred Body in front of the priest / deacon / or minister, and before moving or turning away. We must preserve the integrity and due reverence of the Most Blessed Sacrament. A reminder dear reader to "switch off" your mobile phone before entering the Church
Going into hospital?
Please make sure you advise your parish priest on 0115 9268 288 or Sr. Aine 0778 482 2948.
Last updated 15.12.2017