SOLEMNITY OF THE ASSUMPTION:
A Holy Day of Obligation. Why not make it one? In other words celebrate as in other Catholic Countries in Europe. We can't give you the day off work as most of the European Union Countries do, but we are obliged to celebrate Holy Mass (Note the times - Vigil at 6.30 p.m. Monday and 9.15 a.m. and 7.30 p.m. Tuesday). Why not experience the meaning of a Feast Day? After all it is a celebration of Our Most Blessed Lady's Assumption, Body & Soul into Heaven, without experiencing the corruption of the grave as you and I must because of our sin. It does give us the hope of Redemption, so why not look to the Feast of the Kingdom of Heaven (rather than just our earthly one!) with the Wedding Feast described in the Book of Revelation. Of course you could be mundane and treat it like any other day; or you could be encouraged by the Church and have a "knees up". What think you? Over to you!
ACKNOWLEDGEMENTS:
Vegetable Market. We gratefully acknowledge the donation of fresh vegetables to the parish and your donations in purchase of the same. Last week the Vegetable Market banked £29.00 for the parish building fund.
SICK & RETIRED PRIEST FUND. A further acknowledgement of £404.50 was banked and forwarded to the above. This is raised through the donations for refreshments received on Thursday evenings from the Adult Faith Formation meetings which resume again after the Summer recess on the 7th September. (see separate item.)
PRELIMINARY MEETINGS:
18th September in the Marian Hall at 7.00 (Tea/coffee) for 7.30 p.m. start - Confirmation Parents Meeting with Fr. Philip, in the Marian Hall of the Parish Centre.
25th September in the Marian Hall at 7.00 (Tea/coffee) for 7.30 p.m. start - First Sacraments Parents meeting with Fr. Philip in the Marian Hall of the Parish Centre.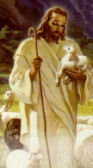 FEASTS:
Mon:
St. Maximillian Kolbe
Tues:
Solemnity of the Assumption of Our Blessed Lady
BEREAVEMENT:
Hendryk Pawlak RIP. We offer sincere sympathy to the family of "H" who died recently in the City Hospital and whose funeral rites will be celebrated in the Church here on Wednesday, 23rd August at 11.00 a.m. prior to interment at Wilford Hill Cemetery.
BUILDING FUND:
Thank you for your continued support of this fund. Some three years ago we managed to fulfil our loan and paid off the same taken to build the new parish Centre. Immediately though we had to take out a further loan to renew the whole Church roof, which now thankfully is rain proof. (Some water ingress is actually not from the Church roof, but from the mullions that support the non-stained glass windows.-this major repair is of necessity stage two in the process of Church renewal.) The current debt repayment at the rate of £3,750 a month is funded from our Collections and any other fund raisers for the parish (Coffee mornings, Social occasions etc. -). More immediate repairs are now needed for the Presbytery (Priest's House) which over the years has been neglected in favour of the Church and Hall, as identified in the recent quinquennial report on our buildings commissioned by the Diocese. The most immediate repair is for the Office Roof which has had a temporary repair in the light of recent heavy rains and is in need of desperate refurbishment since nothing has been done since it was built and showing signs of "distress" due to constant daily use. Further work identified by the report was the state of some of the House windows, and repairs have been set in motion; some of the decoration, now nearly thirty years old in some areas; and the roof of the house which is estimated to have a renewal bill in the region of £30,000. The boundary wall on Thackeray's Lane is also constantly being monitored for any movement, and estimates sought for repair. So dear parishioners there is much to be done to our properties to bring them up to standard. Your support is both appreciated and sought to help in all of this. Thank you.
TIME PASSES - Don't miss out!
This is the third year that our First Sacraments (Confession & First Communion) programme is exclusive to the parish. Equally for a number of years the Confirmation preparation programme has been parish based. For the smooth running of these programmes and to enable catechists in planning a "cut off" date for enrolment has been advertised since last April. "Cut off for enrolment in both of these programmes is the 3rd September. Please assist your fellow parishioners. Advise as many as possible of this date. Ensure they fully understand that further enrolment will be the following year (excepting in the case of new parishioners moving into the parish).
REPOSITORY / FAITH SHOP:
Please do come and browse the Repository Shop when arriving or leaving Holy Mass at the Weekends. For the next few weeks you can take advantage of the late summer sale when all greetings and Mass Cards will be reduced by 50%. See item below.
PRUDENCE:
We do our best not to waste any money; checking lights are switched off; taps turned off etc. All of our utilities; gas, water and electricity are metered for payment. We draw your attention now to another area of concern. Modern means of communication and perhaps changing tastes have reduced sales of the Catholic Newspapers and the Parish weekly bulletin tremendously over the last few years. It is noticeable that this bulletin has now had a change of function and is no longer the means by which people keep in touch with what is happening, or for future activities, but is now reduced to a liturgy sheet. This is identified by the fact we now dispose of over two hundred bulletins left in the Church each week. The Catholic Papers come on a sale and return process. We can claim against unsold copies; the bulletin is lost money. May we suggest that in the repository you can buy Sunday Missals, with accompanying prayers that contain all of the Scripture Readings for Sunday Mass and Holy days and devotional prayers for as little as £10. These can be used until they wear out; the Catholic Truth Society produce a very cheap annual version. If parishioners who only use the bulletin for the Mass texts, would think of buying a Missal, we could correspondingly reduce the number of bulletins by 200 a week (currently) and save the parish an average of £10 per week which is £520 over a year. What do you think? Over to you!
WALKING IN FAITH.
Have you identified anyone yet for our programme of RCIA. This will run from the end of September to Easter and gives an opportunity for enquirers of the Faith to journey without obligation, but among friends in the teaching and practise of the Faith. Encourage your family members "resting" or your thirsting non-Catholic friends and neighbours to come along. Usually a Tuesday evening from 7.00 p.m. for an hour, with the opportunity of friendship at "The Vale" afterwards.
MASS INTENTIONS:
While we do our best to ensure the date and times requested, please bear in mind that a prior request has been made, or arrangements for funerals might prevent fulfilment of the specific request. We will endeavour to fulfil the request as soon as possible. Sundays, as you imagine, are the most popular request days. Please give as much notice as possible to avoid disappointment. Canon Law requires the Mass Register is available for inspection by the Bishop on his visitation, to ensure that all requests are fulfilled; such is the importance of ensuring Mass requests are fulfilled. Please consider that the best gift you can give to the departed soul is the Holy Mass. Far better than any flowers etc. Holy Mass is the perfect gift in Faith for health, happiness, wellbeing and gratitude. It's worth thinking about. Bless you.
ADULT FAITH FORMATION.
This is now in summer recess and opens again on a Thursday evening from the 7th September at 7.00 p.m. for 7.30 p.m. and continues the series "Living a discerning Life". This is recommended to all parishioners and especially our parents to support their duty of bringing children up in the knowledge and practise of Holy Faith. Admission to this programme is free and offers a presentation, followed by discussion of Faith in the comfortable surroundings of friends.
SACRAMENT OF MARRIAGE.
A reminder that all seeking the Sacrament of Marriage should offer the Church at least six months notice. Parishioners wishing to marry in another Church outside of the parish are required by Church (Canon) Law to fulfil the marriage preparation in their home parish to ensure validity. Other parish priests would normally immediately advise you of this requirement. This year we have prepared four couples for marriage in their home parishes in Ireland, Germany and Belgium. The Good Shepherd Church is a Registered Building for Civil Marriage and Fr. Philipp is the Responsible Authorised Person of the same. We are blessed to have the services of Deacon John and Mrs Elizabeth Gull as deputy Authorised Persons for Civil Marriage also. Please contact Fr. Philipp as soon as possible should you live in the Good Shepherd Parish and wish to make marriage arrangements.
HOSPITAL CHAPLAINCY:
This is proving more and more difficult to maintain with the thoroughness of how the Data Protection Act is interpreted by NHS Trusts. More and more is the complaint that no Spiritual support was made available during a period of hospitalisation, despite the fact the Bishop has appointed Sr. Aine as long standing Catholic Chaplain to Nottingham University Hospitals Trust and more recently the support of Fr. Slowacs. N.B. You must now inform the staff or chaplaincy if you wish Spiritual support while in hospital-it cannot be presumed and is not automatically recorded! This can be done by informing Ward Staff on admission; asking your relative or representative to do so on your behalf; preparing in advance of a non emergency admission and carrying a card (similar to an Organ donor card) advising you are a Catholic and you want a priest should you be admitted in emergency. "Advance & Informatory Cards" for hospital Admission have been available at the back of the Church for four years now. They have only been voluntarily used three times to date !!! Over to you!
ANNUAL ROSARY RALLY:
The 31st Rosary Rally to pray for world peace and Young People takes place on Sunday, 27th August, beginning with Mass celebrated by the Abbot of Mount St. Bernard, (The Rt. Rev. Dom Erik Varden). Note the change of venue from Grace Dieu Manor to Mount St. Bernard Abbey on Oaks Road, near Coalville (Post Code LE67 5UL) and is about 5 miles from Junction 23 of the M1 and the A512 in the direction of Ashby (signposted from Shepshed.) Holy Mass at 2.00 p.m. followed by a picnic break, resuming at 4.00 p.m. with Crowning of the statue of Our Lady, Exposition of the Blessed Sacrament, Anointing of the Sick and Benediction. Further information see newsletter.
Last updated 11.8.2017