THE NEW YEARS OFFERTORY ENVELOPES STARTING ON 8 APRIL 2018
These are now ready for collection, in alphabetical order, at the back of church. Box numbers for some parishioners may differ from those in previous years. It's not too late to join planned giving. If you are a UK income tax payer please consider completing a Gift Aid declaration and use either the offertory envelopes or, better still, make your offering by bank standing order. This will enable the Parish to recover tax on the offering you give, on a confidential basis and quite literally at a stroke of the pen, without any additional cost to you.
To request a set of offertory envelopes or a bank standing order form or a Gift Aid declaration please give your details on the list at the back of church and we'll be in touch. If you prefer that one of our Finance Team contacts you to explain planned giving before committing yourself please tick the relevant box and leave your contact details on the list. Alternatively, please telephone Philip Martin, the parish Gift Aid Organiser, (see newsletter). Thank you.
Parish Finance Committee
ALTAR SERVERS:
All aspirants and all existing Altar Servers are asked to gather on Saturday morning, 24th March at 10.45 a.m. until 12 noon. Parents are asked to ensure this is a priority in the hearts of their young people who celebrate the privilege of Altar Serving. This will replace the previous advert. We cancel the 14th March in favour of this meeting now transferred to 24th March. Thank you.
ADULT FAITH FORMATION:
Please be welcomed at the next meeting on 22nd March at 7 pm for 7.30 p.m. when the topic of "Desolations & Consolations" will be under review through discussion after a DVD presentation.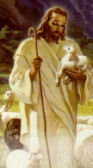 FEASTS:
Mon:
Solemnity of St. Joseph, Spouse of Our Blessed Lady & Patron of Fathers.
FRIENDSHIP CLUB:
The Flourishing Friendship Club next meets on Thursday, 22nd March in the Josephinium at 2.00 p.m. As this is the last meeting before Holy Week and Easter, the Club will have a Quiz followed by Lenten Tea & Raffle. Subscriptions are maintained at £3.00 and all are welcome. Contact Ann Nokes or Barbara Simpson on a Saturday evening at Holy Mass for further details. The first meeting of the Club in Eastertide is on the 19th April. Put the date in your diary now!
SOCIETY OF ST VINCENT DE PAUL:
The Society continues to flourish and thanks you for your constant support. Unfortunately illness precluded the monthly appeal for food and clothing in February to appear. Combined with the Winter weather little came in. Can you support the replenishing of Winter Stocks which have been greatly depleted. The next collection for food and clothing will be on 24/25th March. Thank you for your continued help.
SITUATIONS VACANT:
The Good Shepherd Catholic Academy seeks two permanent Full Time Classroom Teachers. The Academy, soon to become a part of the new Our Lady of Lourdes Catholic Multi Academy Trust is a warm an enthusiastic School that encourages all pupils to achieve their optimum before moving to higher education. All applications must be received by Mrs Margaret Williams (Principal) by 12 noon on Tuesday, 8th May, 2018 for interview on Friday, 18th May. Further enquiry direct to the school office or via email sbm@goodshepherd.notts.sch.uk. Fuller details of requirements are found on the parish notice boards.
"BORN FOR THIS"
This presentation by our Confirmation Candidates was well received by the many who came to experience a deeper vision and understanding of the mystery of the Passion of the Lord and its meaning. Thank you to our Confirmation candidates for their enthusiasm and the support that was given to them to achieve such a presentation within a day and to be confident to share it last Friday evening.
STATIONS OF THE CROSS:
Normally celebrated on the Fridays of Lent at 6.45 p.m. we hope that during these last weeks of Lent more and more parishioners will support each other in this moving experience and ancient meditation for that richer understanding of Holy Week.
CHILDREN'S LITURGY:
As we begin to come to the end of the current schedules for Children's Liturgy at 10.00 a.m. Sunday Mass, the Children's Liturgy Group seek a co-ordinator who will take this ministry on board. Please reflect if you can perhaps draw up the schedule and encourage the Children's Liturgy Group in their inestimable work. Offer your name to Fr. Philipp as soon as possible to ensure the continued ministry for the children of the parish.
THINGS TO COME:
Many will realise that for years now we have expressed the shortage of priestly ministry. Bishop Malcolm called our attention to this with the Diocesan Living Stones Program and Bishop Patrick has continued it. We have had a number of meetings to try to develop our local vision within the context of Living Stones, and more recently the Deanery has been tremendously focused upon it. The likelihood of change will surely be more keenly felt when we must think about a change of Mass Celebration times to make the ever growing shortage of priests in the deanery more accessible to support one another. After Easter this consultation will go out to the wider audience of the whole community, so thinking caps on now to ensure your contribution and to enable the parish to flourish!
PASSIONTIDE:
Our focus upon the deep meaning of the Passion of Our Lord, calls us to reflect on our participation in Holy Week. Will we be present with the Lord and His journey of Salvation beginning with the Last Supper? Will we spend time with Him at the Altar of Repose, watching 'till 11.45 p.m? Where will we be on Good Friday at 3.00? Or indeed will we share the Vigil? All details are contained in the cards that we are trying to widely circulate to enable a full participation as the Body of Christ - the Church. Please, don't only take one; take a few and share them with your friends and relatives. If you dare; be an evangelist!
CONFESSION / RECONCILIATION:
By the time you read this, our candidates for First Sacraments should have made their First Confession. Perhaps you joined them in your Lenten journey! We congratulate them by our prayer that they continue to use the Sacrament regularly as a means to greater friendship with the Lord. Please note Monday, Tuesday & Wednesday of Holy Week, there will be extra times for the Sacrament, BUT don't leave it to the last minute!
CREATING A PARISH THAT WILL FLOURISH:
The Sacred Triduum is a marvellous opportunity of renewal in Faith. All are invited to unite with the Bishop and the presbyterate of the Diocese at the Mass of Sacred Triduum on Spy Wednesday at 11.30 a.m. at the Cathedral. The Sacred Oils of Catechumens; of the Sick; and the Sacred Chrism will be consecrated for use in the parishes during the course of the regnal year of the Lord 2018/19. They will be received at the Mass that opens the Sacred Triduum of Salvation; Maundy Thursday evening. The Lord, Himself will wash the feet of twelve of our community as a sign of welcome into His Kingdom. He will ask each one of us to watch with Him at the Altar of Repose after His Last Supper Mass until midnight. He will ask us to gather with Him at the Foot of His Cross with His Blessed Mother and St. John on Good Friday. Will you be there? He will hope that you attend His tomb with Mary of Magdalene, or hasten like St. Peter in wonderment of her message. If YOU really want the Good Shepherd Parish to flourish; it must begin here at the Sacred Triduum!
SICK & RETIRED PRIESTS:
Thank you to all who have renewed Standing Orders to try to achieve our parish quota for this fund. We continue to work towards raising the further £40,000 - we are just over half way to target. May we remind that if we have saved a pound a day, since Cafod Family Fast Day (23rd February) as our Lenten observance, we can leave it in one of the Sick £ Retired Priests envelope at the Altar of Repose on Maundy Thursday. Perhaps your prayer on Maundy Thursday evening will be for past and present priests who strive to serve your needs with love and comassion.
BY ANCIENT TRADITION & PIUS CUSTOM
Holy Mother Church invites us to support the Holy Places of Palestine with a collection on the Solemnity of Good Friday - this to preserve all of the sites associated with Our Blessed Lord - especially needed in today's world when civil strife has caused such problems in the Holy Land. The collection of Easter Day is normally in support of your priests who are grateful for your affirmation in their work to ensure the parish grows and flourishes!
ETERNAL REST:
Jane Gannon RIP, of Gedling Road, Arnold, will be received on Thursday next, 22nd March at 2.30 p.m. for Funeral Rites here at the Good Shepherd, prior to Committal at Gedling Crematorium at 3.30 p.m.
Gloria Bolus RIP, of Knighton Road, Woodthorpe will be received at the Good Shepherd Church on Tuesday, 27th March at 6.00 p.m. for Requiem Mass on Wednesday, 28th at 11.00 a.m. prior to committal at Gedling Crematorium at 12.30 p.m. May the Lord, guard and protect these souls in the wonderful journey of final purification, and may we unite in prayer with the Lord to assist them now in His work. of Redemption.
VARIOUS EASTER DECORATIONS,
eggs for children etc are now available on the "Pop Up" stall. Please browse before leaving! Funds will assist our Building Fund reducing towards £100,000 mark!
Next Sunday - Palm Sunday,
the 10.00 a.m. Holy Mass begins in the parish centre at 9.50 a.m. with solemn entrance into the Church of Holy Week. British Summer Time begins next Sunday (25th March) at 2.00 a.m. Clocks Spring Forward by one hour!
Going into hospital?
Please make sure you advise your parish priest on 0115 9268 288 or Sr. Aine 0778 482 2948.
Last updated 17.3.2018